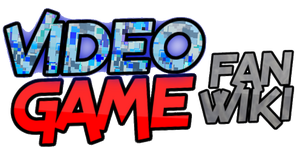 Welcome to the Video Game Fan Wiki! We're glad to have you!
Become a true gamer as you create characters, games, and more!
We aren't that strict, but there are still rules we expect users to follow:
1. Please don't be a jerk. We all deserve some respect.
2. No stealing, copying, or tampering with anything that is not your own. Unless you have permission from the creator (or just intend to fix a spelling mistake), this is entirely unacceptable.
3. No harsh language or profanity.
Anyone who violates any of these rules may receive a block. Block time may vary depending on which rule(s) you broke and if you've received any blocks in the past.
Full List - Rules